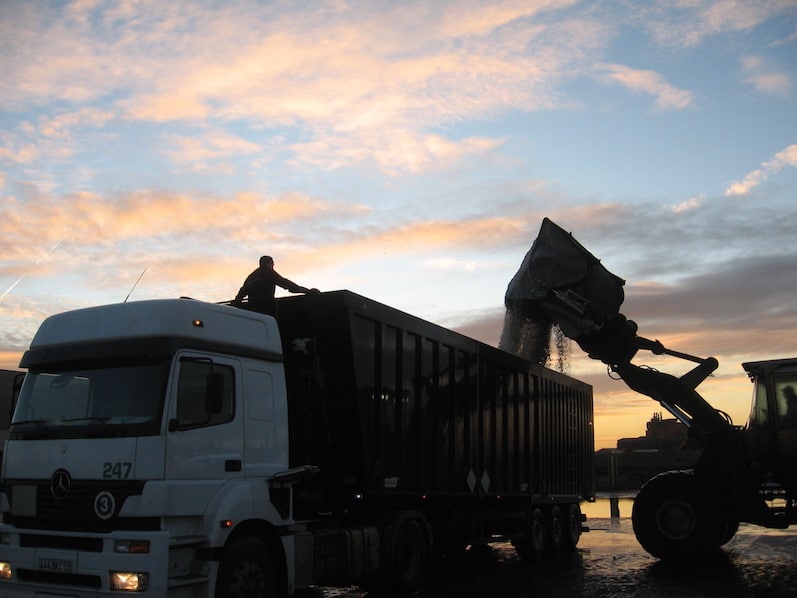 Road Transport
As a subsidiary of a group which has been a road transport expert for fifty years, we benefit from considerable know-how about conditioning, road equipment and the different regulations.
Logways relies on a European road transport network with which we have developed long-lasting partnerships.
"Road transport is the easiest mode to set up, although not the most ecological. It is unavoidable for transfers over short distances, for pre- and post-conveying, for sites uniquely reached by road."
Your performance and serenity on the road: trucks… and more !
Solutions adapted to your needs and issues
We benefit from a range of qualified multi-business partners, throughout Europe, enabling us to answer specific needs, such as the high variations of demand, pre and post-conveying, transfer optimization…
A reliable and proactive service every day
Enjoy a dedicated operator 24 hours a day and 7 days a week, who understands your business' specificities and anticipates your needs.
If there is an incident or unexpected events, he communicates clearly and quickly with you and his partners.
Our daily operator also has the mission to constantly improve reliability and flexibility levels by being creative and innovative.
Also, the management of our road transport of goods partners is a performance factor, we win their loyalty over time by training them, and accompanying them and establishing balanced partnerships.
Furthermore, the Delcroix fleets, a subsidiary of our group, are a reliability warranty in periods of high capacity tensions.
Additional know-how
Our road know-how enables us to establish pre and post conveying, often necessary to set up mass transport solutions (rail, river, maritime,…). We can also secure our river and rail solutions.
Our road expertise for a tailor-made solution, designed according to :
You would like your clients to be warned before the delivery. Your storage capacities are limited. Your process implies a particular delivery frequency. Your business requires transport capacities for a short period of time. Your business is seasonal. Your business imposes a high level of punctuality. You need guaranteed capacities…
We analyze your supply chain specificities in order to answer them as best we can.
Your goods have their characteristics (sensitivity to humidity, compatibility with previous loads,…), their specific conditioning (liquid bulk, solid bulk, big bag, IBC, pallets, combined,…). Sometimes they are subjected to regulatory constraints (dangerous goods, agri-food, cross-border waste transport).
According to these elements, we find and develop the appropriate material, suitable conditioning, appropriate stowage, appropriate dangerous goods identifications, the right operational modes and the proper traceability.
Your installations require a security protocol, an operational mode, particular equipment (pumping, lateral unloading,…).
According to these elements, we establish the right protocol, design the right operational mode, find and set up the right material.